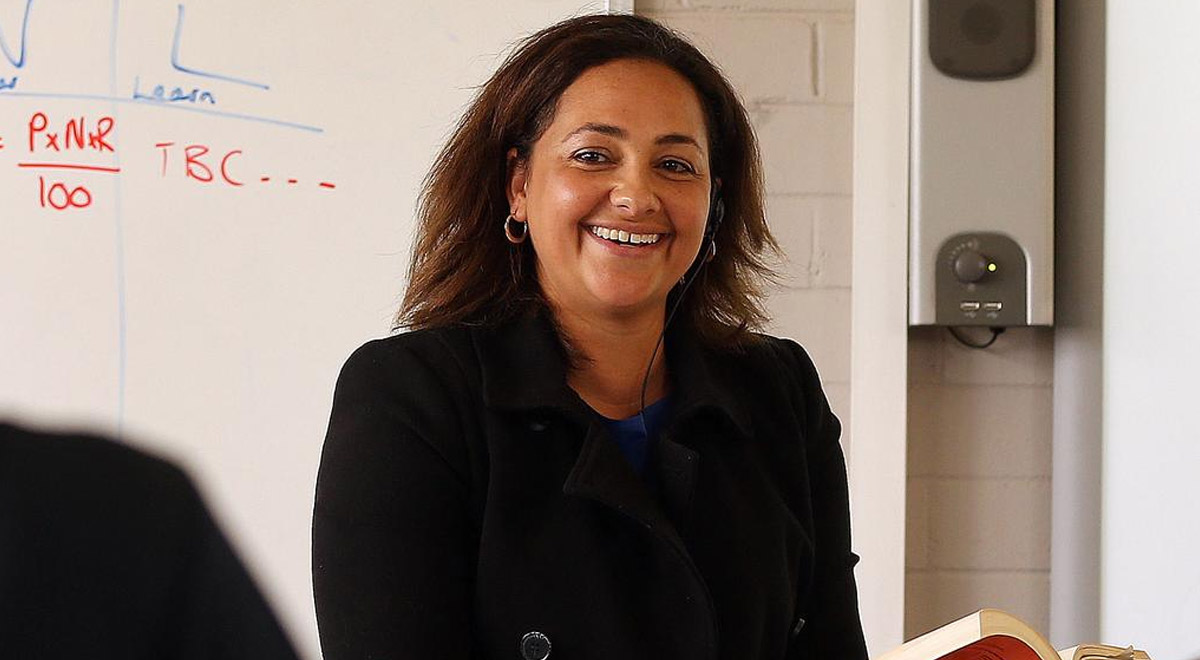 Nawsha in the classroom.
A passionate teacher who believes in creating equal opportunities for Western Sydney students is one of only four in NSW to be honoured with a prestigious educator of the year award.
Nashwa Karafotias from St Agnes Catholic High School was awarded a National Excellence in Teaching Apple Award for her dedication to shaping students' pathways toward a positive future.
As well as the award, the high school career adviser and maths and science teacher will receive a $5000 professional development grant.
In her role as a careers teacher, Ms Karafotias uses connections from earlier in her career when working in construction and logistics to create opportunities for her students which previously weren't available.
"You've got this huge gap in access and equity in western Sydney schools, particularly in Rooty Hill, so for me, it's about students being able to access programs that provide pathways to universities they didn't think they could get into," Ms Karafotias said.
Willing students are introduced to local industry leaders through Ms Karafotias so they can undertake work experience, receive scholarships, traineeships and apprenticeships.
Industry professionals and tertiary educators are also invited to speak to students and parents sharing more insight on different pathways available.
"[It] helps them think outside the school gates," Ms Karafotias said.
"It's about making spaces familiar to them so they don't just cut off uni and look at each other laugh and go: that's not where our people go."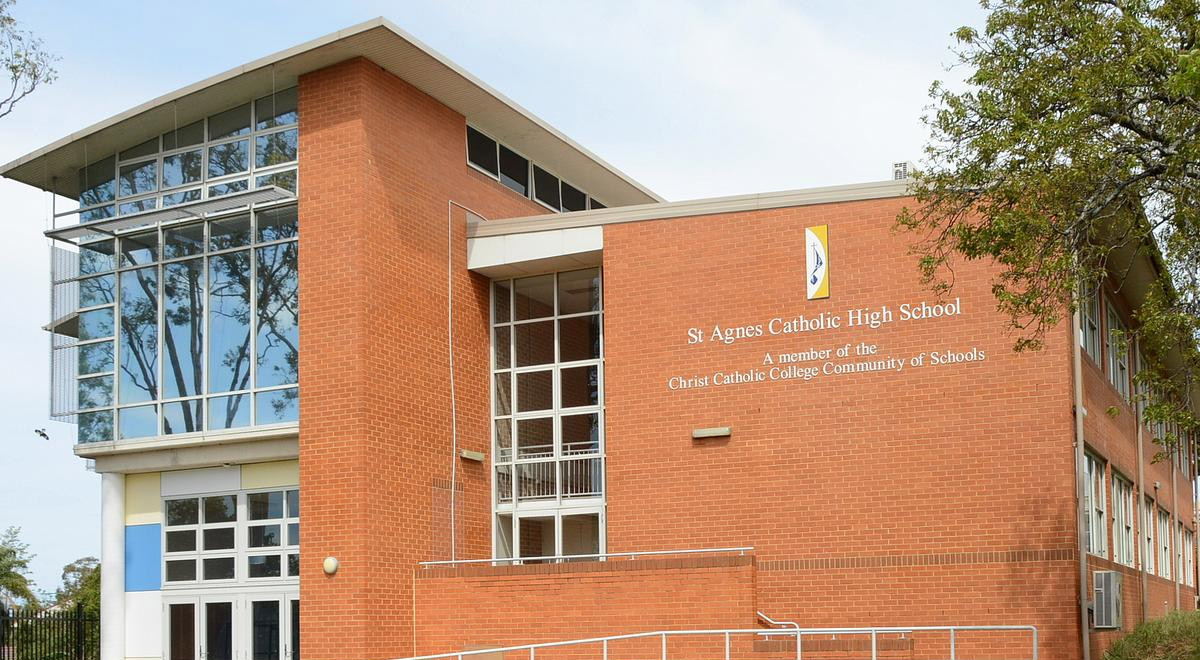 St Agnes Catholic High School Rooty Hill
Since she joined St Agnes in 2019 Ms Karafotias has seen many of her previous students achieve success in various industries, she also says retention rates have increased while suspension and expulsion rates have decreased.
"When students have self efficacy and identity that's when they don't feel as if they have to follow a certain pathway based on the particular culture they're from," she said.
My students are breaking the cycle of disadvantage. They are making Australia a better place.
Established thirty years ago The NEiTA Awards recognise exceptional teachers who are changemakers in their communities, and is the longest running, community-based awards program recognising teaching excellence in both Australia and New Zealand.