Franciscan Tradition
Gospel values are at the heart of everyday life at St Agnes as we follow the 800 year Franciscan tradition. We have daily rituals combining words, actions and symbols, which make meaning of the mystery of life and of the Gospels.
---
Prayer and Liturgy
At St Agnes Catholic High School we have many different celebrations of liturgy as we support the faith journey of our students.
Sacraments and Prayer Life
Prayer is an integral part of who we are. At St Agnes we embrace our Catholic heritage in many different ways. During homeroom prayer we recite traditional Catholic prayers with special intentions. At the end of the day we have a brief whole school prayer where we ask St Agnes and St Francis to pray for us at the end of the devotion.Both staff and students pray the Rosary, particularly during the month of May and October as Marian Devotions. There is also Mass celebrated every Thursday morning and the Sacrament of Penance offered every Friday midday by the St Aidan's Parish Priest.
Liturgies
There are a variety of ways we celebrate Mass throughout the liturgical calendar. These include:
Opening School Mass
Year 7 Welcome Mass (where new students and their families are welcomed)
Year 7 Camp Liturgy
Reflection Day Liturgies
Ash Wednesday Liturgy
Stations of the Cross
Easter Liturgy
Pentecost paraliturgy
St Agnes Day Mass
Year 12 Graduation Mass
Depending on the prayer focus, liturgies can involve the whole school, Stage 4, 5 or 6, year groups or classes. Liturgies are always student-focused, meaning the students are heavily involved in all aspects of the celebration.
Wherever possible, students are encouraged to display their gifts and talents prayerfully. Music, liturgical dance and drama are a few ways students express their faith during liturgies. Given that we are blessed with students from diverse cultural backgrounds, our liturgies are always significant and special celebrations.
We also participate in liturgies with our wider parish communities.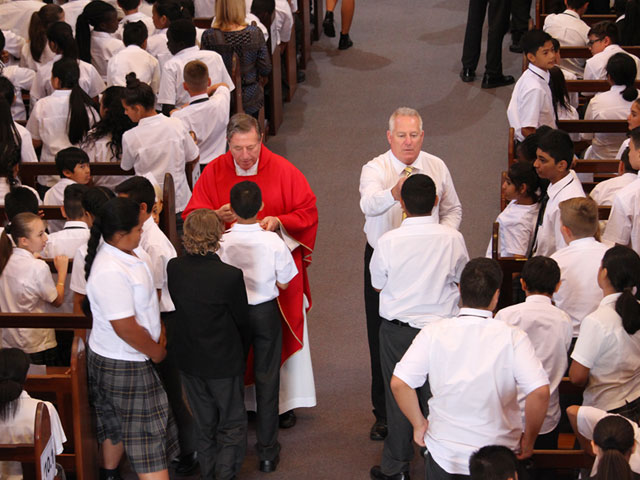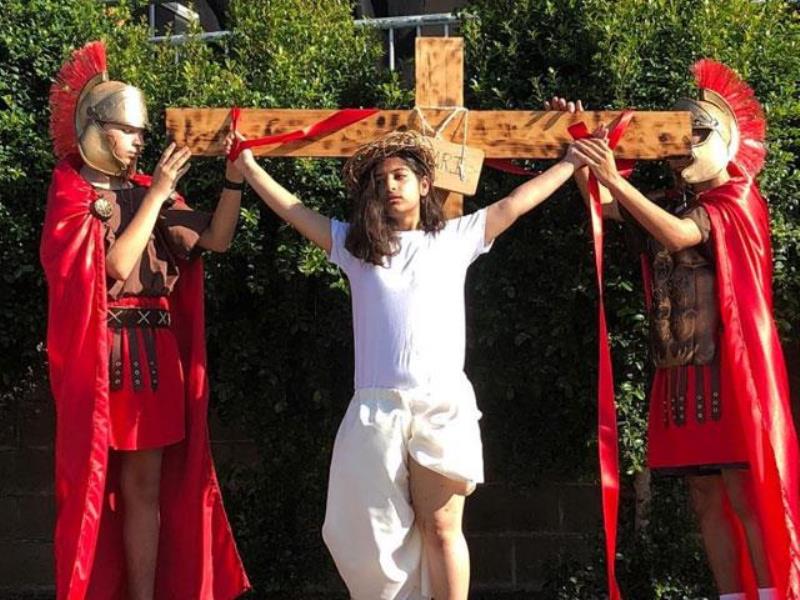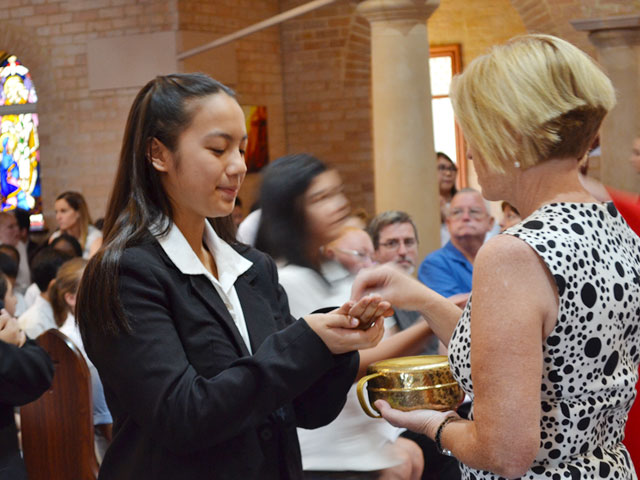 ---
Social Justice
An important aspect of our Catholic faith is giving to the needs of others. St Agnes has an active Social Justice group and has a strong outreach locally and overseas. Students have the opportunity to express their faith and love of the Lord in their support of those in need. In previous years our school has focused on the Franciscan Missionaries of Mary in Africa, the financial support of a new school in Kenya and raising money to send students to the 'Ignite' formation conference.
Not everyone is able to go to formation conferences, however, in order that everyone can become involved, various local service opportunities are provided for students as well as the opportunity to support a number of missions for which the school raises finance such as Project Compassion and local St Vincent de Paul Society centres.l in Kenya and raising money to send students to the 'Ignite' formation conference.