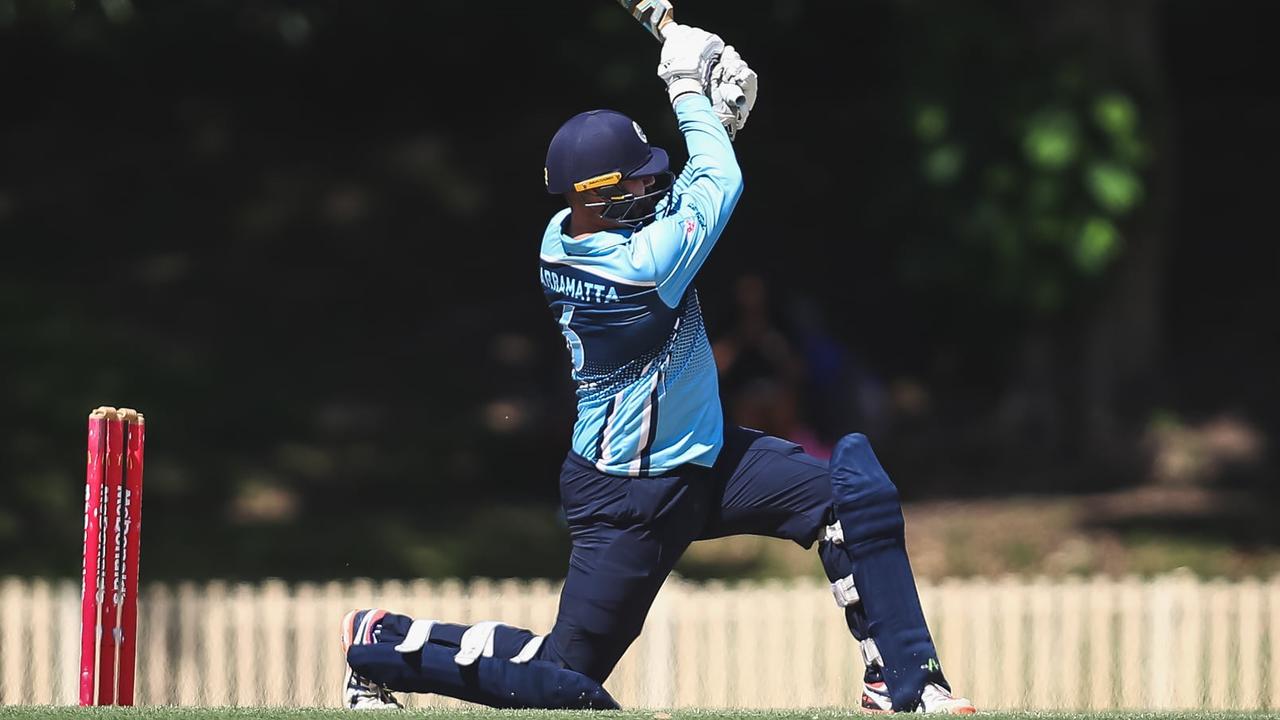 NSW Premier Cricket: Luke Dempsey hits 13 sixes - five in one over - in grade century for Parramatta Sydney cricketer Luke Dempsey scored his last first grade century eight long years ago. Now he's scored one of the most extraordinary tons ever seen.
Maybe it was the decision to eat breakfast for a change but something inspired this Sydney grade veteran to one of the most extraordinary performances of the NSW Premier Cricket season on the weekend.
On Saturday Sydney schoolteacher Luke Dempsey headed out to the crease for Parramatta in first grade with hopes of a strong performance.
He left it with an astonishing feat that has the grade cricket world abuzz.
In only his second first grade century ever, Luke Dempsey hit 13 sixes in his 105 off 45 balls - including five in one over.
"To be fair, it was good fun," said the St Agnus Rooty Hill maths and PE teacher.
Teammate Nick Bertus took a single off the first ball of the 24th over then Dempsey hit the last five each for six at the Old Kings oval.
"I play my 150th grade game next week so I was probably due something," he said.
"I missed the game before with injury and I've been trying to work out if I will play on or give it up.
"Maybe thinking about maybe not playing next year took the stress off me. I haven't made a decision yet but I'm in the process.
"To be honest it was all a bit of a shock. It happened so fast. It didn't really sink in until yesterday. It was a bizarre 45 minutes to an hour. I'm still trying to work out what happened."
Dempsey's runs in Parramatta's bonus point win over the Blacktown Mounties came off 44 legal balls plus a no ball he hit for six and four wides.