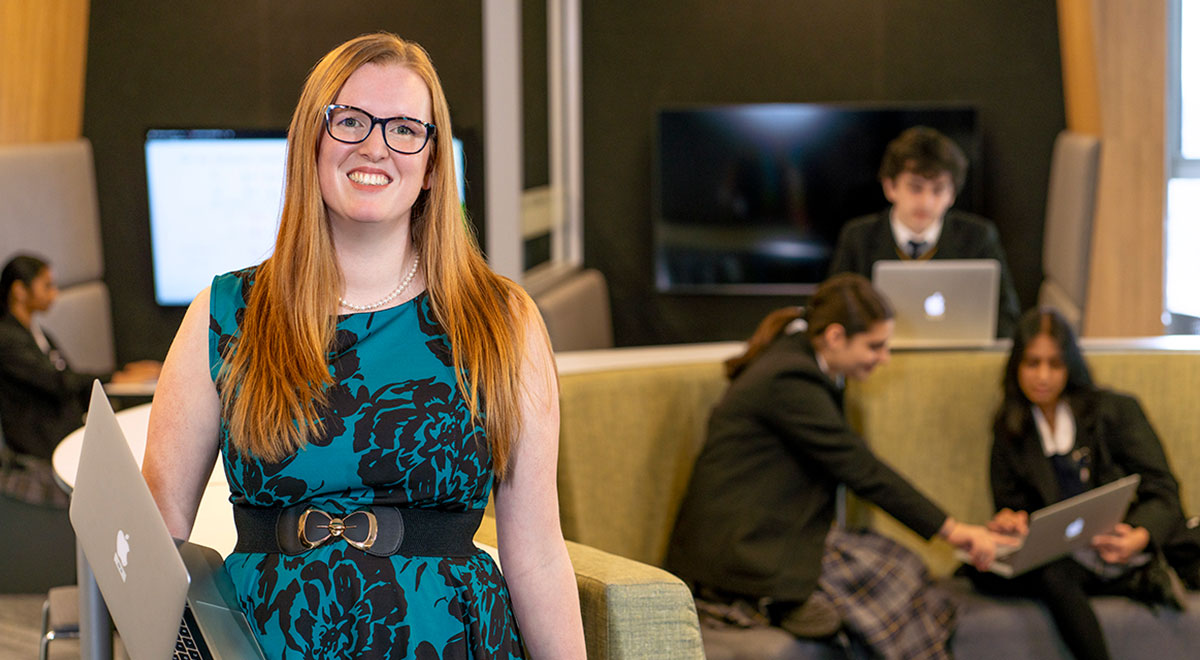 Lauren Walters.
Emu Plains resident and St Agnes Catholic High School teacher Lauren Walters has been named Education Rising Star of the Year at the Australian Education Awards, in addition to winning an Australian Schools Plus Early Career Teacher Award at the Commonwealth Bank Teaching Awards.
Despite having only been teaching for five years, Ms Walters has taken on varied responsibilities which resulted in her big wins, including running the COVID Intensive Learning Support program at St Agnes, being on the timetabling committee, and doing instructional maths videos on YouTube.
"I'm a yes person," she said. "People will be like, 'Oh, we're looking for someone to do this', and I'm like, 'I'll do it!'." Despite this effort, Ms Walters couldn't help but be shocked to hear her name announced. "It's pretty awesome to be honest. I still can't believe that I won," she said.
I guess I do do a lot at school, but to win two national teaching awards? I don't know, it's still crazy.
Ms Walters is currently completing her fourth University degree – a Masters in Leadership – and has big aspirations in the field.
"I would love to become an admin coordinator, which is sort of like what I'm doing now, but just that step further," she said.
But, for now, Ms Walters is excited to make use of the $5000 grant she received with her Commonwealth Bank Teaching Award, creating a program to encourage pre-service teachers to continue at the school, in the midst of the current shortages.
"I want to create a big, great, pre-service teacher program so that pre-service teachers have a great time when they come into my school, and then want to come back as teachers."