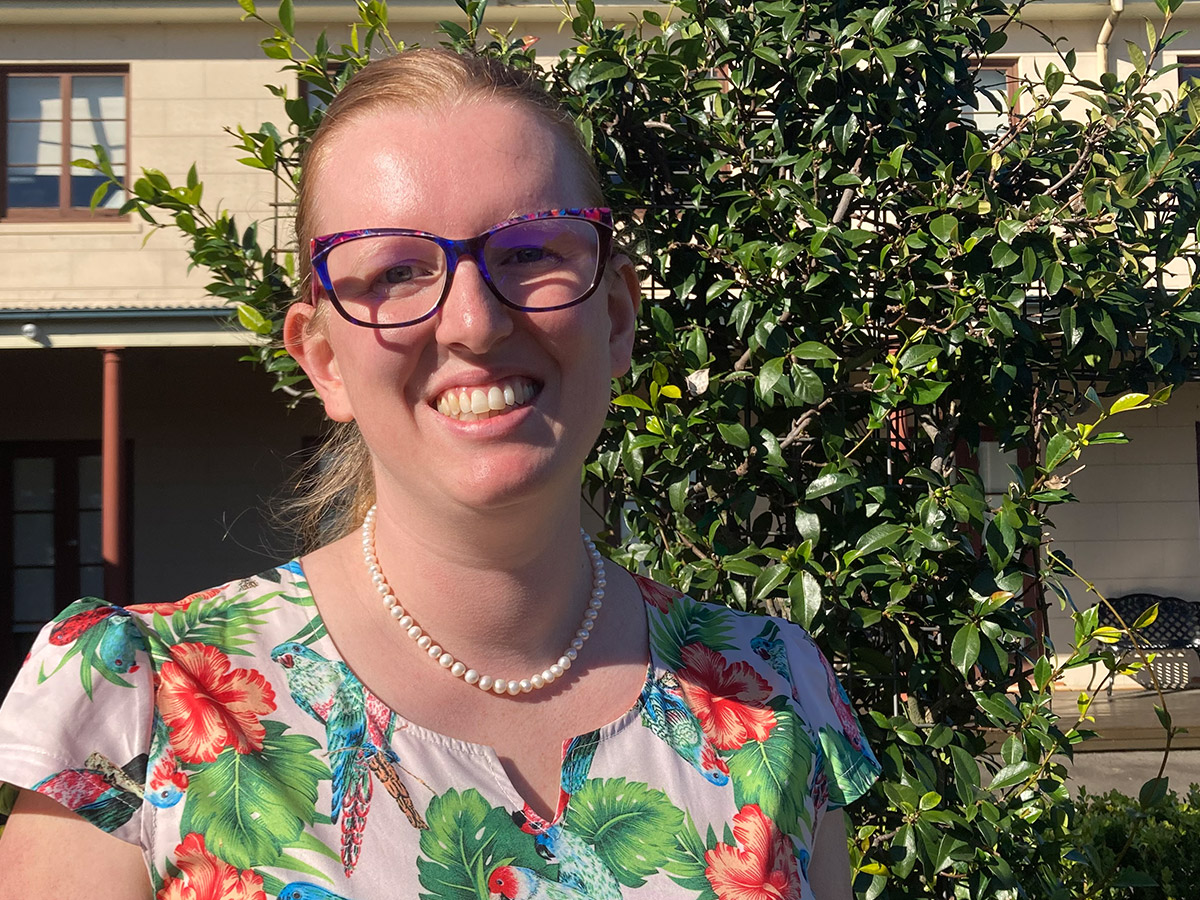 A passion for supporting her school community and a determination to help students through the COVID pandemic has seen St Agnes Catholic High School Rooty Hill teacher Lauren Walters named a finalist for the Education Rising Star of the Year at The Australian Education Awards.
As the COVID Intensive Learning Support Coordinator at St Agnes, Lauren is also in the running for the CommBank Teacher of the Year awards which will be announced on July 22nd. This important role sees Lauren making a powerful difference for vulnerable students impacted by the recent pandemic, particularly periods of learning from home in 2020 and 2021.
Both awards recognise educators who are having a profound impact on learning outcomes for students and that's certainly the case for Lauren who also runs minimum standards, is a NAPLAN coordinator and sits on various committees at St Agnes. This vibrant Western Sydney learning community is deeply committed to equity and leads on celebrating diversity.
"I love getting involved in every possible facet of school," said Lauren. "I'm on many committees including the Work Health and Safety and Timetable committee and I just love getting involved."
A former St Agnes student herself, Lauren is passionate about giving back.
"It's like I'm home," said Lauren. "Students are always incredibly grateful for the efforts of teachers and staff. That positive environment is really wonderful for staff. Teachers are always volunteering to run different activities outside of school or at lunchtime. It's just a really beautiful environment here, really supportive."
That supportive environment was key when the COVID pandemic hit in early 2020 and Lauren found herself taking on the role of developing an online learning strategy to help students through lockdown.
"I created timetables for all our students with things like links to their teachers' classroom, Zoom times and lots of class links they needed," Lauren explained. "Each student got a customised timetable. So all they had to do at nine o'clock was click on the link and it would launch to their teachers' Zoom. I created over 500 student timetables which involved combinations of over 100 different zoom links and sent that to students and their families."
"We also started offering help sessions so kids could come and meet with myself, with my COVID team partner, with Teacher's Aides and the students gave us really great feedback saying it helped them through a really difficult time," Lauren said. "We ended up having over 200 students attend the sessions. It was a really good feeling knowing we were doing something that was making a difference for these kids."
While most COVID restrictions and lockdowns have now been lifted, Lauren has continued to see students benefit from blended (a combination of face-to-face and online learning delivery) and flipped learning methods she introduced over the past few years. Flipped learning sees classtime dedicated to putting learning into action and to collaboration.
"Flipped learning became really useful during the first lockdown," Lauren said. "I was making these learning videos for kids which they'd watch at home in their own time. I'd also support them via Zoom. We got some funding in 2021 to look at a program to address how we support kids with their numeracy skills and it was very successful."
"The program had a 81% success rate at getting these disadvantaged students to pass the HSC Minimum Standard Numeracy test. This year, I'm looking to adapt the program to help Stage 6 students meet the HSC Minimum Standard in Writing."
"The COVID pandemic and lockdowns have really taught us that no matter how much planning you put in, things can change at the drop of a hat," Lauren added. "It's really important to be able to adapt to whatever happens and to be flexible. And trust you've got a great team around you, great teachers. We've got such a great community at St Agnes and that's what makes us confident that we can handle whatever is thrown at us."
As well as supporting students, Lauren has also been proactive in supporting fellow teachers.
"I have created a series of how-to videos for staff (usually technology-based) for staff who might need assistance," Lauren explained. "One such how-to video that I made demonstrated how to use our new report-writing software in a more efficient manner. I shared this video staff-wide initially and continue to share it with new staff each reporting season. This video has now also been included in our staff handbook."