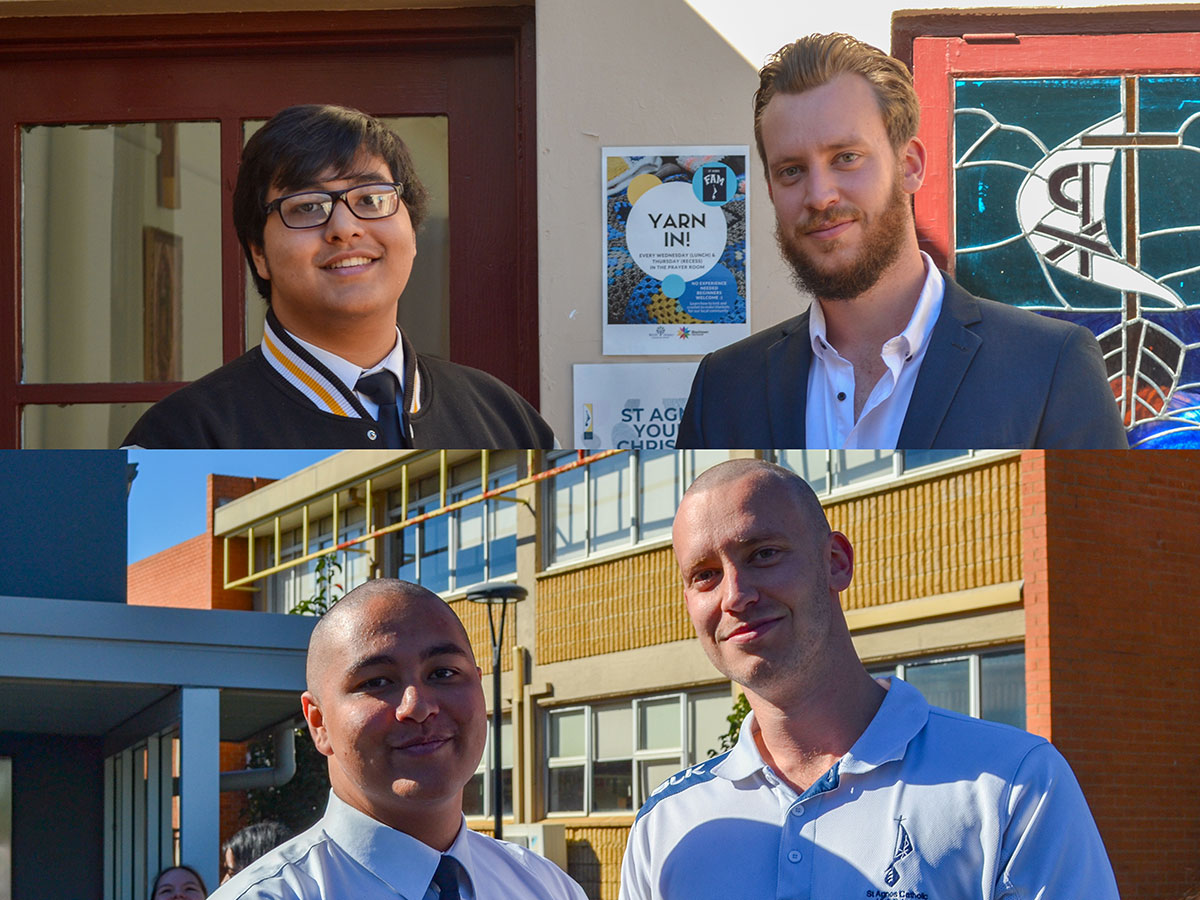 St Agnes School Captain Julian Tan and Science Teacher and Year 12 Learning Advisor James Wilson before and after their 'Greatest Shave'
St Agnes Catholic High School Rooty Hill Captain Julian Tan and teacher James Wilson have been overwhelmed by the love and support shown to them by the school community after taking part in the 2021 World's Greatest Shave in aid of those battling cancer.
The pair both have first-hand experience of losing people close to them to cancer and wanted to do something to give back to their community and help raise money and awareness.
"Having lost a family member late last year to cancer I understand how severe the impacts can be on loved ones and I want to do my bit to alleviate that pressure from families in need of help," said James Wilson, Science Teacher and Year 12 Learning Advisor. "Our money that we have raised so far is enough to provide six weeks of treatment for an individual affected by cancer. If one group can create six weeks of funded treatment, imagine what thousands of participating groups will achieve?"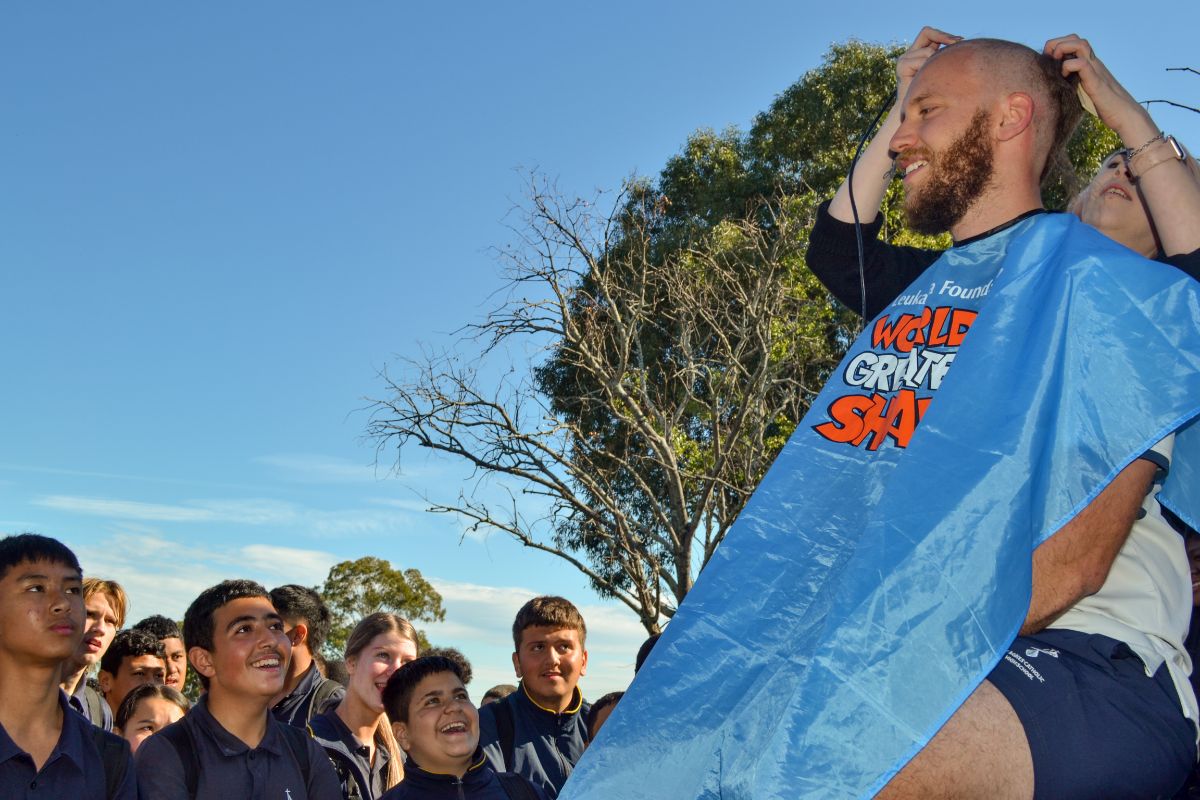 Teacher James Wilson proposed the idea of he and Julian taking part in the Greatest Shave.
"In the past few years, I've lost those who I was very close to, to cancer," added Julian. "So the cause is something very close to my heart. When Mr Wilson approached me with the opportunity to make a difference by supporting those who are in a difficult position, it was really a no brainer. It's only hair, right?"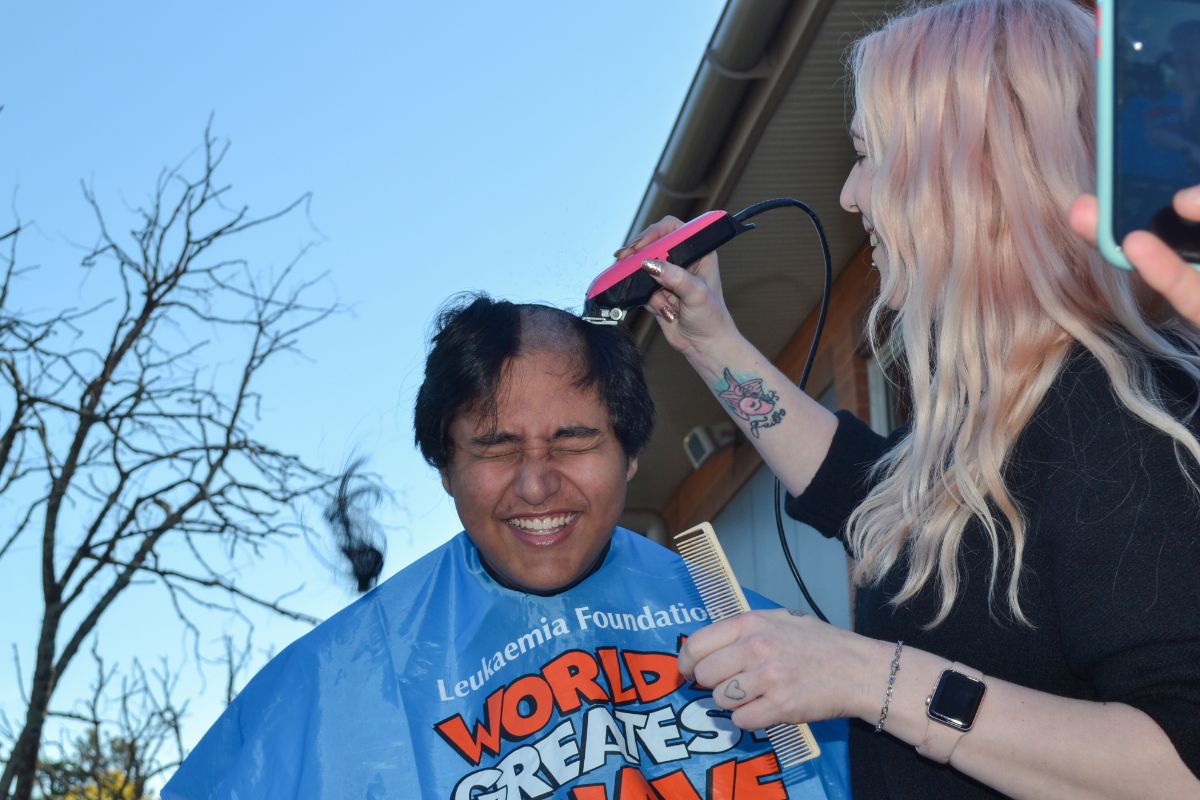 Julian Tan was cheered on by hundreds of students as he got the chop.
Julian and James ended up more than doubling their fundraising goal thanks to the fantastic support of friends, family and colleagues and the wider St Agnes school community.
"I've received an amazing amount of support in the form of love, encouragement and donations," said Julian.
"I've received nothing but overwhelmingly positive support from friends, family, co-workers, and my partner regarding completing this process," said James. "The generosity I've experienced has been humbling and everybody who has spoken to me regarding the process is excited at the prospect of seeing me with an entirely bald head."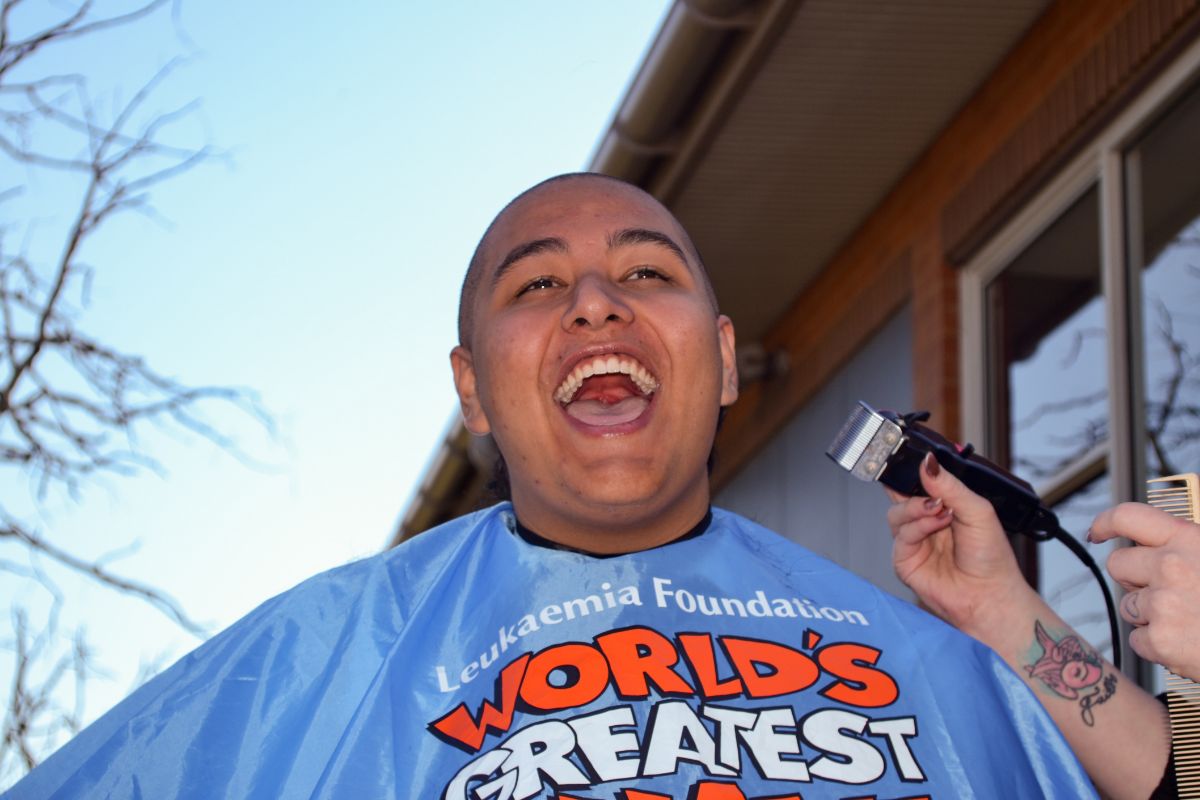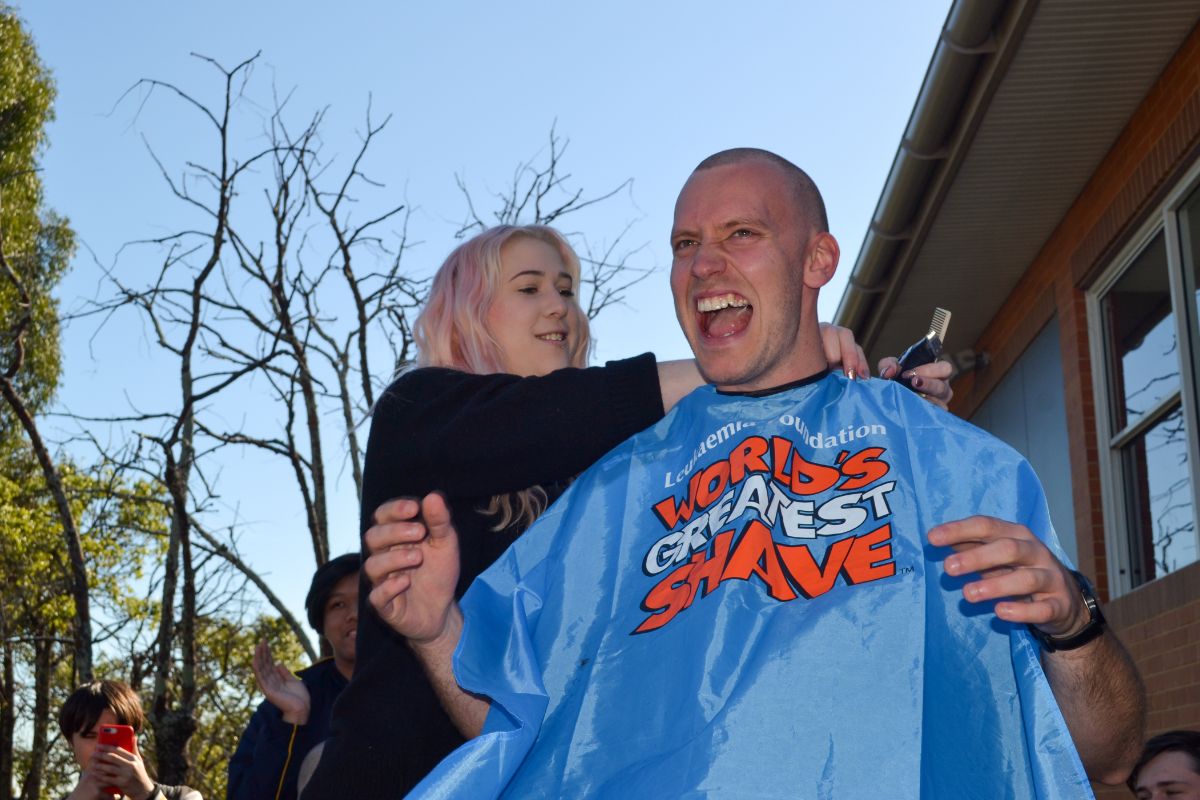 The spectacle of seeing the pair get their heads shaved certainly proved a big drawcard for students and staff on Thursday with a huge crowd of over 300 turning out on a chilly but beautiful morning.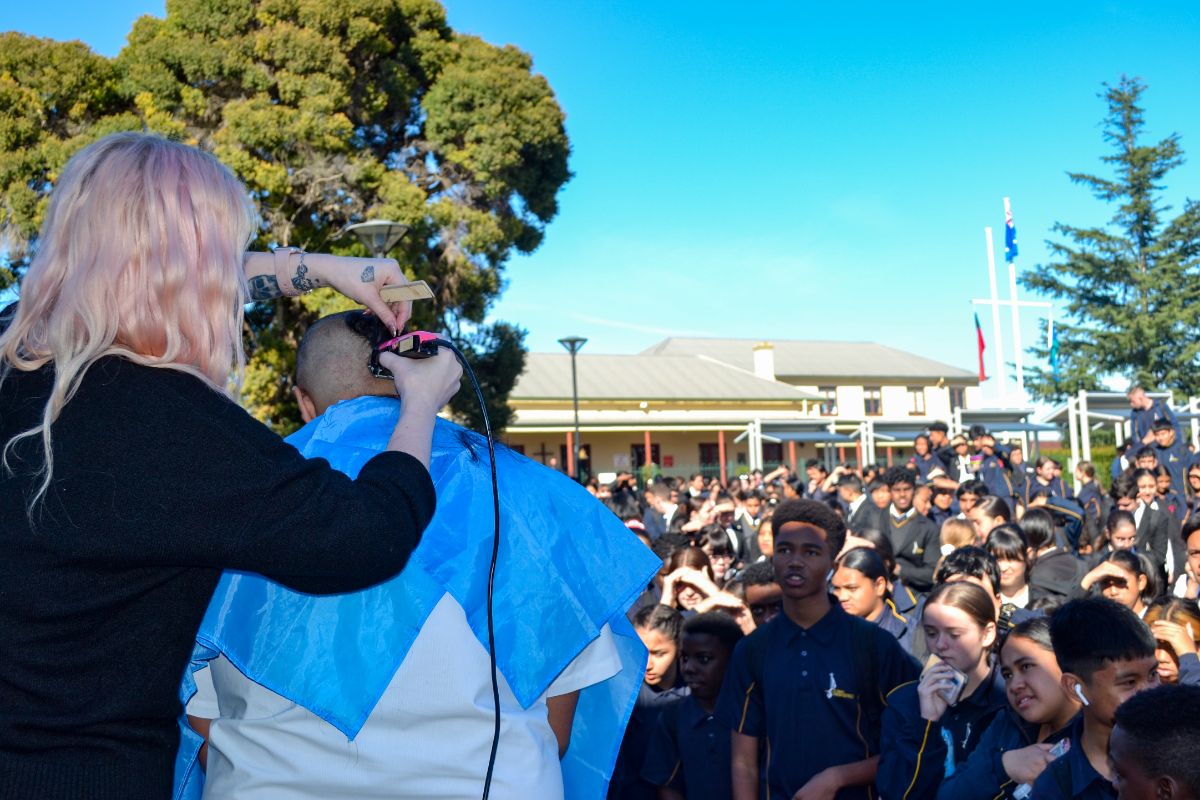 It was estimated that more than 300 students, teachers and staff turned out to watch the Greatest Shave at St Agnes.
"The first reaction of most of my family and friends at first was mainly just shock," said Julian. "I've spent the last few years with relatively long hair so they were surprised by the sudden change."
Every day, 47 Australians are diagnosed with a form of blood cancer. That's one every 31 minutes. One Australian loses their life to blood cancer every two hours. Their fundraising page was still open for donations as of May 21st.
Learn more about St Agnes Catholic College at Rooty Hill
---
View and Download all photos from this event