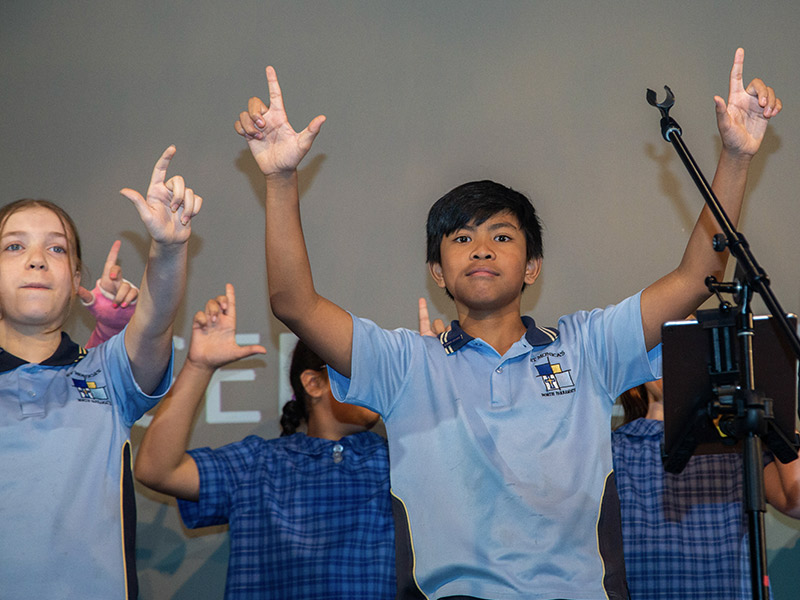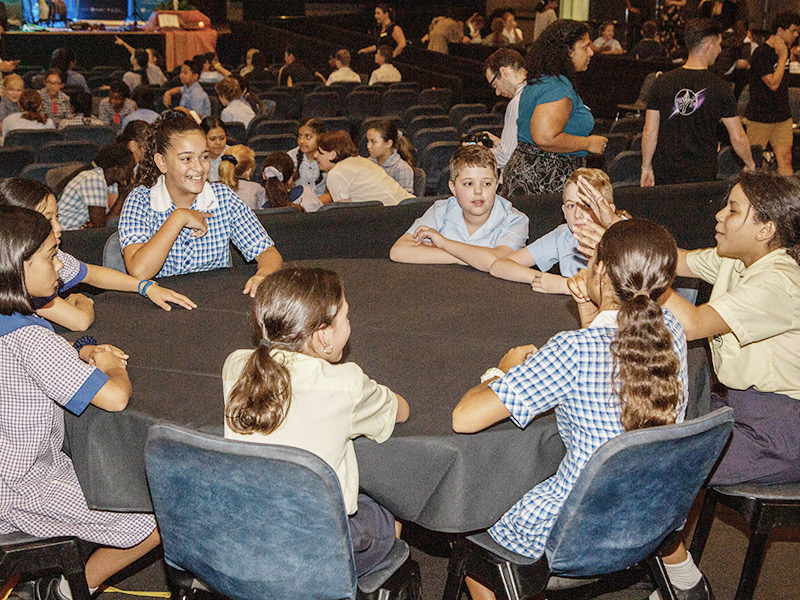 In response to the "signs of the times", Catholic schools across Western Sydney are changing the way students learn about faith. A bold new Religious Education curriculum has been developed based on the big questions students themselves ask about life, identity and belonging.
Diocese of Parramatta Bishop Vincent Long believes that the new curriculum "awakens in young people the desire to make meaning for themselves." "The new curriculum speaks of the hope that is within, with a focus upon educating the head, heart and hands," Bishop Vincent said. Catholic Education Diocese of Parramatta Executive Director Greg Whitby has confidence in this up-to-date approach to learning and teaching.
"We'll meet students and their families where they are, give them a voice and empower them to explore faith through participation and dialogue," Greg said.
This new approach aims to nurture young people so they might help to build a more compassionate and caring society through being thoughtful, intelligent, reasonable and responsible.
It also recognises that Catholic schools welcome many students of different faiths. As Bishop Vincent says, "Ours are not schools that provide education for Catholics only but Catholic education for all."
The Catholic Education Diocese of Parramatta Mission team led by new Director Mission Monica Officer will continue to pilot this innovative approach throughout 2020.
"We're aiming to educate the whole person and empower our young people to discover a full and meaningful life" Monica said. "It is a call to action to use their learning to make a difference in the lives of others."
Consultant Theologian Professor Anthony Maher highlights the relevant and inspirational nature of the new curriculum, and said that its "purpose is to bring about the flourishing of our young people."
The new curriculum has emerged from a two-year development phase involving staff, students and parents from 37 schools, ongoing dialogue between Catholic Education Diocese of Parramatta, school and Diocesan leaders and input from parent and clergy advisory groups. It is on track for implementation across 2020 to 2021.
---
Learn more about the New Curriculum Religious Education Our Catholic Tradition